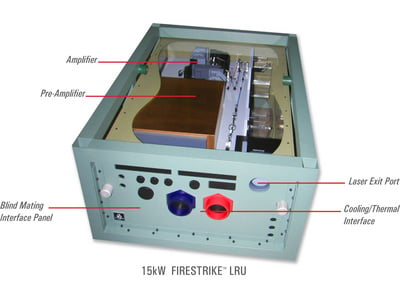 Northrop Grumman
has said that it is ready to take orders for the "
world's first ruggedised, weaponised high energy solid state laser designed for battlefield applications
". The raygun module is dubbed FIRESTRIKE™. The solid-state laser unit weighs over 400lbs, sends/receives instructions and data via an RJ-45 jack and can be synchronized with additional units to emit a 100 kW beam.
No I'm not reminising about the '85 film
Real Genius
. This is the real deal. Just in time to fill my long time christmas wish of being able to vaporize my enemies with the click of a mouse. So for all you out there looking to get me a stocking stuffer this year, this will do just fine, sans
Iceman
.